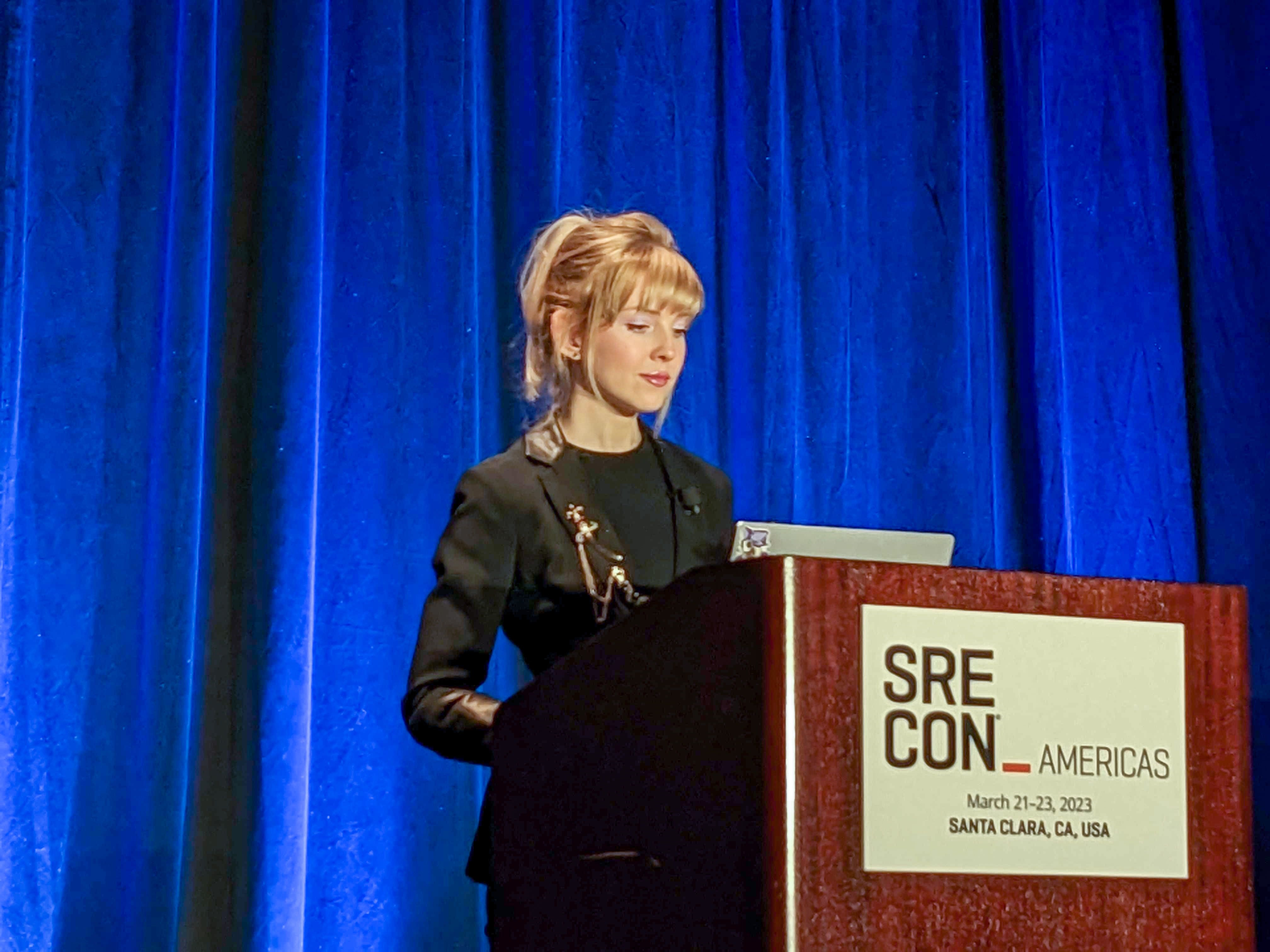 I keynote and speak at top enterprise technology and business conferences globally each year, to audiences ranging from small teams to a few thousand. I am experienced in speaking to audiences across a range of technical expertise, including corporate executives, business leaders, CISOs, CTOs, legal and risk professionals, developers, SREs, security engineers, and red teams.
I am available for select speaking engagements, which can include conference keynotes and private events. I am currently only considering paid speaking opportunities at public and private events, given schedule limitations. For international events, I request business class travel for medical reasons.
This page highlights some of my most popular talks, with live tweets from the audience. For a full list of my prior public presentations, please see my research site.
"Controlled Chaos" was an InfoSec & DevOps love story from @swagitda_ - an absolute highlight of the whole @velocityconf for me. Breaking down a complex message into actionable advice that even security noobs like me can understand. Beautifully presented. All round awesome 👏 pic.twitter.com/iFTPNo3Fu7

— Marta Jasinska (@geekGirl1984) November 7, 2019
Best talk of the conference today by @swagitda_ talking about applying principles of #ChaosEngineering to security. From theory to practical advice. 💯💯💯 #VelocityConf pic.twitter.com/FNUSWs0iJU

— Adrian Hornsby (@adhorn) November 7, 2019
The #velocityconf keynote by @swagitda_ is an amazing collection of widely applicable infosec tips and tricks that don't require weeks of re-engineering. pic.twitter.com/bfrigm96ac

— Kerim Satirli (@ksatirli) November 7, 2019
I'm going to watch this talk in video form again and again. I hope I can get my team to check it out as well. Damn... Amazing! Looking forward to add more chaos. #velocityconf @swagitda_

— Bas 👨‍💻 (@BasLangenberg) November 7, 2019
These are beautiful slides in style and more importantly content! For those interested in this space should take a look. We should avoid the knee-jerk reaction of blaming users and instead look for the root causes.

— Adrian Rueegsegger (@Kensan42) October 26, 2019
So much true and good thoughts in @swagitda_ 's keynote at #Hacktivity2019 many companies should see this. pic.twitter.com/5tCwbGHSQr

— Csaba Fitzl (@theevilbit) October 26, 2019
So @swagitda_ and @nicolefv are killing it on the @BlackHatHQ stage, talking about the need for security to be part of DevOps, not hostile to it. So much yes here. Full of feels for the SRE team at $gig-1 who were *awesome* and welcoming to an itinerant hacker, led by @edyesed. pic.twitter.com/vB6OtKvIPb

— Brendan O'Connor (@USSJoin) August 7, 2019
Instead of the C.I.A. model, @swagitda_ in Controlled Chaos: The Inevitable Marriage of DevOps & Security at #BHUSA wants us to consider a D.I.E. model — Distributed, Immutable, Ephemeral — which can reduce risk by design and support resilience. #BlackHat

— Duo Security (@duosec) August 7, 2019
Listening to @swagitda_ talk about automating away toil: manual, repetitive tasks that don't provide strategic value. So much of what happens in cyber ops teams meets this description - in some cases it's even the primary function of the team. Must change. #BlackHatUSA

— Mark Orlando (@markaorlando) August 7, 2019
Was disappointed by the lack of cats in @swagitda_ talk. Gladly, she threw in some sneaky Nietzsche. Satisfied and always, impressed! #ChaosEngineering #security #infosec #Blackhat2019 pic.twitter.com/9zIpsfbrhI

— Rhea Naidoo (@Engineer_Chic) August 7, 2019
@swagitda_ writing to send some gratitude for what you've written about Resilience. I've spent the last several years of my life forwarding it as an essential strategy + every ally I find is a light at the end of the tunnel. No small thing. From the bottom of my heart: thank you.

— Chad Calease☃️❄️⛄️ (@wimzkl) August 22, 2018
if @swagitda_ writes a book about stuff like this - shut up and take my money https://t.co/ynUboqEwgf

— Rahul Nair (@0xrnair) October 19, 2017
@swagitda_ First briefing at #BHUSA17 that really made me think. Well presented Kelly.

— AngryRed Inc (@AngryRedInc) July 26, 2017
My 2 fave briefing talks today were by @swagitda_ and @albinowax as they triggered some interesting ideas. #BlackHat2017

— Mark Loveless (@simplenomad) July 27, 2017
Basic message of @swagitda_'s Game Theory infosec talk: create systems that waste attacker's time enough that it's not worth their time.

— Michael Heller (@MT_Heller) July 26, 2017
Using game theory to describe #cybersecurity? @swagitda_ offers actionable strategies for white hats #BHUSA https://t.co/UJSMvhUq4Y

— SearchSecurity.com (@SearchSecurity) July 29, 2017