Computers are hard. Abstractions are hard. So what better challenge than creating an abstraction1 of the differences between types of computers2?
I recently developed a digestible diagram (below) to serve as a simplified explanation for less technical professionals on the benefits and trade-offs of different types of compute. In particular, I wanted to translate the increasing abstraction away from the underlying server hardware, OS, and runtime along the spectrum into a more business-friendly translation – how it translates into financial and human-effort expenditures.
As with any simplification, there are plenty of wells one could actually3 and a fertile field of caveats. Nevertheless, business people appreciate a healthy Harvey Ball chart, so try it out on your CFO rather than your resident HN comment crusader.
Since I must turn to other projects4, I will spare further elaboration and let you dissect the diagram yourself: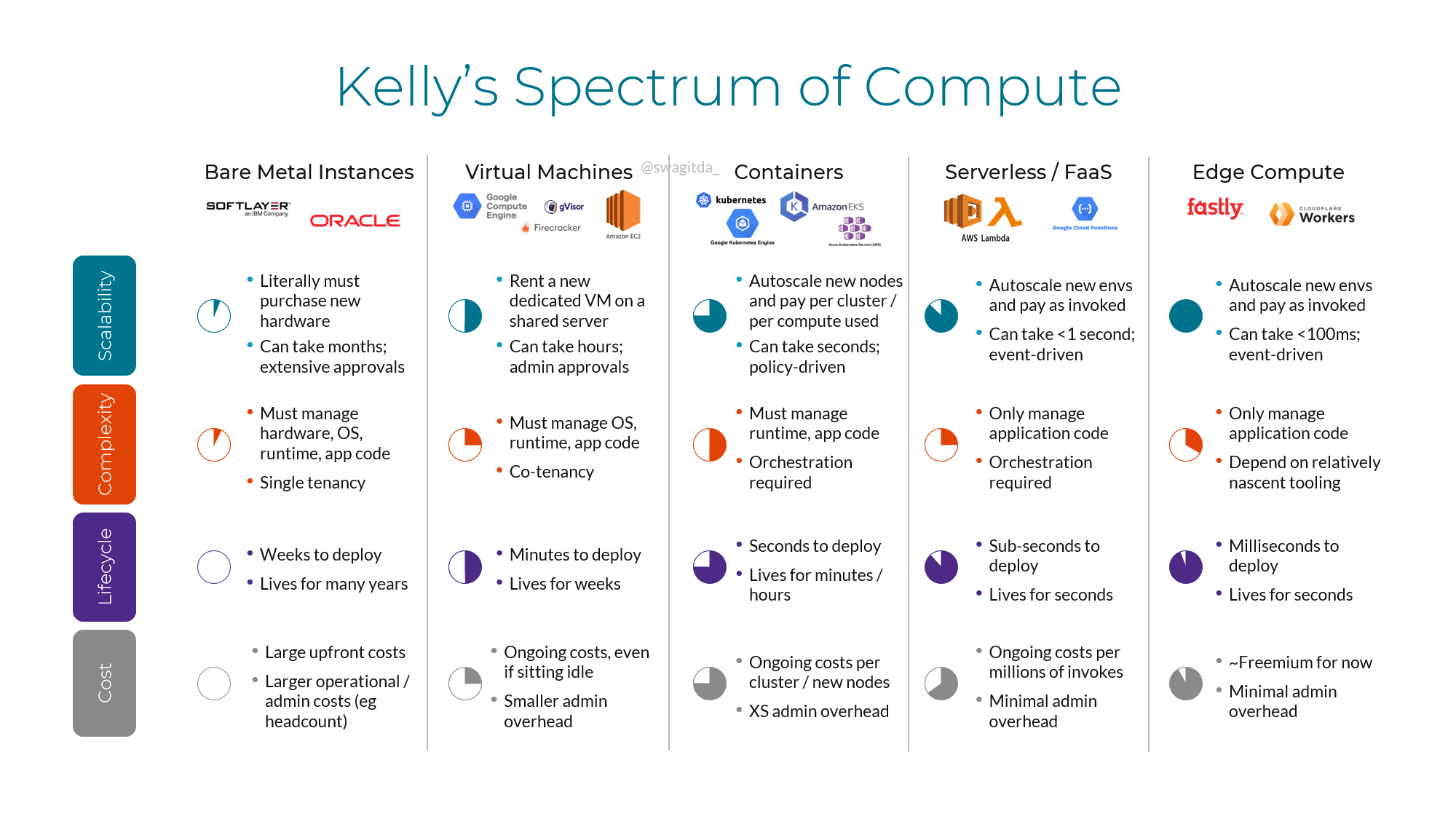 ---
Shoutout to Dr. Watson for having Sherlock's back.
---
249 Words
2021-03-22 08:00 -0400